November 24, 11
USE YOUR VOICE, USE YOUR POWER FOR A BEAUTIFUL WORLD WITHOUT AIDS.
Did you know that every single day two new people are infected with HIV in Canada?  If you're like most of us, this statistic is a shocking surprise.  It begs the question:  How much do we really know about HIV/AIDS in Canada?
On December 1st (World AIDS Day), L'Oréal Professional Products Division and UNESCO invite you to participate in the 10th anniversary of Hairdressers Against AIDS (HAA): a global advocacy campaign in the fight against HIV/AIDS.
In the past year, the campaign has attracted the attention of celebrities, like Audrey Tautou, Monica Belluci and Diane Kruger. These starlets have dedicated their time and efforts into creating a Hairdressers Against AIDS 2011 Calendar:
The goal of the day is to "Use Your Voice, Use Your Power" and spark conversations about HIV/AIDS in Canada.  I was honored to be asked to take part on December 1st to mentor a team of L'Oreal hairdressing students to create an educational web video to help raise awareness about HIV/AIDS.  Stay tuned next week for my groups video!
Here's How You Can Help: Use your voice. Use your power. Help spread the message for a beautiful world without AIDS!
Unfortunately, HIV/AIDS is still making the news 30 years after it was discovered…
THE FIGURES ARE THERE TO PROVE IT:
- 33.4 million people are currently living with the HIV/AIDS virus, in the world.
- Only 40% of people are aware of their HIV status.
- 2.7 million new victims a year become infected, half of them young people and children.
- 2 million people die of the disease every year
EVERY REGION OF THE WORLD IS AFFECTED:
- Africa (22.4 million)
- Asia (4.7 million), of which India accounts for half
- Latin America (2 million)
- Eastern Europe (1.5 million)
- North America & Western Europe (2.3 million).
12 MESSAGES TO SHARE ON PREVENTING HIV/AIDS:
1. There are only three means of transmission of HIV, the virus that causes AIDS:
- Unprotected penetrative sex.
- Blood to blood contact, particularly by means of hypodermic needles (sharing of needles by injecting drug users, accidental needlestick injuries    suffered by healthcare professionals).
- Mother to child transmission during pregnancy, labour or breastfeeding.
2. Someone who is infected with HIV, the virus that causes AIDS, is said to be HIV-positive. Only the advanced stage of HIV infection is referred to as AIDS: Acquired Immune Deficiency Syndrome.
3. HIV, the virus that causes AIDS, is not transmitted by mosquito or spider bites.
4. HIV can be transmitted from a HIV-positive mother to her child. The appropriate medical treatment can avoid the transmission of HIV.
5. An HIV screening test is the only way to ind out if you are HIV-positive or not.
6. There is no risk of contracting HIV from touching, kissing, living or working with someone who is HIV-positive.
7. HIV is not transmitted via the tears, sweat, saliva or coughs and sneezes of someone who is HIV-positive.
8. HIV cannot be contracted from sharing a bed, toilets, shower or home with someone who is HIV-positive.
9. Using a condom to engage in protected sex protects against the risk of contracting HIV, the virus that causes AIDS.
10. Treatments for HIV, known as antiretroviral treatments, prevent the virus from multiplying and reduce the onset of opportunistic diseases, thereby slowing the progression towards full-blown AIDS.
11. Knowing you are HIV-positive means you can benefit from the best treatment at the appropriate time.
12. It is important not to be alone when you are HIV-positive. Groups exist to provide information and support. It is also important to attend regular check-ups by HIV/AIDS healthcare specialists.
SHARE THIS VIDEO: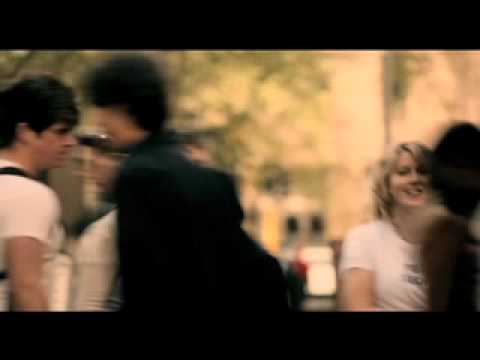 Use Your Voice to spark conversations with others.  Twitter: #HAAToronto
For more information visit: www.hairdressersagainstaids.com
(Reference & Images from: www.hairdressersagainstaids.com)
Tags: hairdressers against AIDS, l'oreal